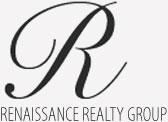 Renaissance Realty Group experienced team of real estate professionals creates environments that enhance productivity and generate maximum value. Our team gets high marks for responding to tenants' needs and consistently maintaining its reputation for creating safe, clean settings by focusing on optimum operational efficiency. Our dedication remains paramount. No tenants are too big or too small. We make sure that all our tenants needs are serviced above and beyond expectations. Additionally, we will ensure that your day-to-day experiences will be seamless. We have an uncanny ability to shape ourselves to meet the needs of our tenants. We are firm believes that to achieve success, one strategy must be implement through team work. This is why we maintain a full array of management personnel in-house with years of experience.
Before filling out the maintenance request form please see our Q/A page.
Disclaimer: All work orders will be reviewed during normal business hours 9:00am to 5:00pm Monday thru Friday. If you do not hear from us within 24 hours of submittal, please contact our office at (718) 376-5400. If this is an emergency please contact our office at (718) 376-5400 and ask to speak with your property manager. After hours, follow the prompts on the phone system at our main office and you will be connected to our 24-hour answering service.