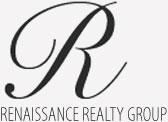 About Us
Renaissance Realty Group is a privately-held real estate investment company which owns and operates a diversified portfolio of over 70 buildings that include multifamily, office, industrial, and retail properties. Renaissance Realty Group has invested directly in individual real estate assets and in real estate operating companies. Renaissance Realty engages in the business of owning, managing, repositioning and selling office and retail properties and has earned as a premier investor one of the largest in the country.
The company's portfolio of real estate properties spans throughout New York and includes more than 4,000 multifamily units and approximately 8,000,000 square feet of office, industrial, and retail space.
Renaissance Realty Group is headquartered in Brooklyn, NY.
Our portfolio consists of some of the top retailers in our markets, including: